CRC sas provides with all the means and equipment to ensure that your goods are properly packed for shipment.
Delivery times depend on the weight of the goods ordered.
For order weights less than 300 kg and with DHL courier delivery in 48 hours.
For order weights over 300 kg and with other couriers delivery in 4-6 days.
The shipping costs are always excluded by the prices shown. For shipments outside Italy we recommend to contact our trusted courier who will strive for better treatment:

4 Headquarters | 94 Head Offices | 508 Branch Offices | 108 Agents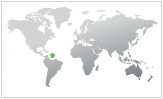 Office nearest to CRC sas Saima Avandero S.p.A. +39 059 41 49 11